This post brought to you by Leviton. All opinions are 100% mine.
Spring has sprung and it's time to do some cleaning, repairing and maybe even some renovating! 
We just moved into a very large house, that is slightly outdated....OK, so it still has most of the same fixtures from the '70s ( and a rod iron banister to match). In March we moved in and I've been biding my time to make some much needed upgrades. But the fever has set in and I want everything to be more modern, funky, more ME! 
I was checking out the Renu website, and they have some really awesome wall plates and switches that I would love to have to coordinate with the paint that I am using through out the bedrooms.  I believe that just changing one or two things in a room and will not only make it POP, but can give it a funky (or warm) new look!  A few of the bedrooms I plan on leaving white, which can be very boring, but with a few really brightly colored wall decor and Renu's Fresh Pink Lemonade switch plate, and my daughter has a cute little girl room ( which can be changed later to a big girl room).  My kitchen has some very dark wood cabinets, which I don't have the time or money to replace or refinish, but I found a very warm brown, Walnut Bark, that would help tie the doors in with the rest of the kitchen.  Now, in the living room, the dimmers will help add light adjustment for when our guests are over to watch movies or play games.
Go from YUCK to WOW!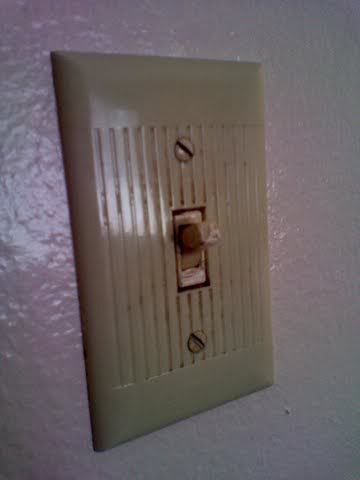 Renu has made it super easy to change you switches, outlets, GFCIs, and dimmers, all with sleek, screwless wallplates. They are available in 20 fabulous colors, and need to electrician to install! You simply order a kit in whatever color you want, follow the step-by-step directions and BAM!  
Leviton, the makes of Renu, is holding a Twitter event, that you can attend and possibly win a Home Depot gift card!
Head over to Twitter  and follow @leviton and #Renu  on Wednesday, May 2nd at 9pm EST.
Check out Leviton on Facebook!