Apple Cinnamon Croissant things....
Fresh fruit in my house is either gone the same day it comes home, or never leaves the basket on my table. So when I spotted my very, very ripe bananas this morning, I immediately reached for my flour, eggs and other banana bread items. And then I seen it.....the poor apples that we all had every intention of enjoying....soft and ready to be tossed or.....baked :)
I also noticed that the several cans of crescent rolls that I got on clearance the other day, were reaching their expiration dates. What to do with these yummy items...... And so the apple thingys were born!
1 can of flaky butter crescent rolls, or you can make homemade (if you choose not to use the butter ones, you will need to add butter when adding the apples and cinnamon)
1 large apple cored and sliced, any variety works, I use Gala
Cinnamon
Sugar
Preheat oven to 325.
Roll out the dough and sprinkle with cinnamon and sugar. I am not real precise in my cooking, so add as much or as little of this as you would like.
Next add the apple and roll it up, making sure to close up the ends. You want your apple to be completely covered in the dough
Place on cookie sheet and bake for 20-30mins. The thicker your apple slices the longer you want them in.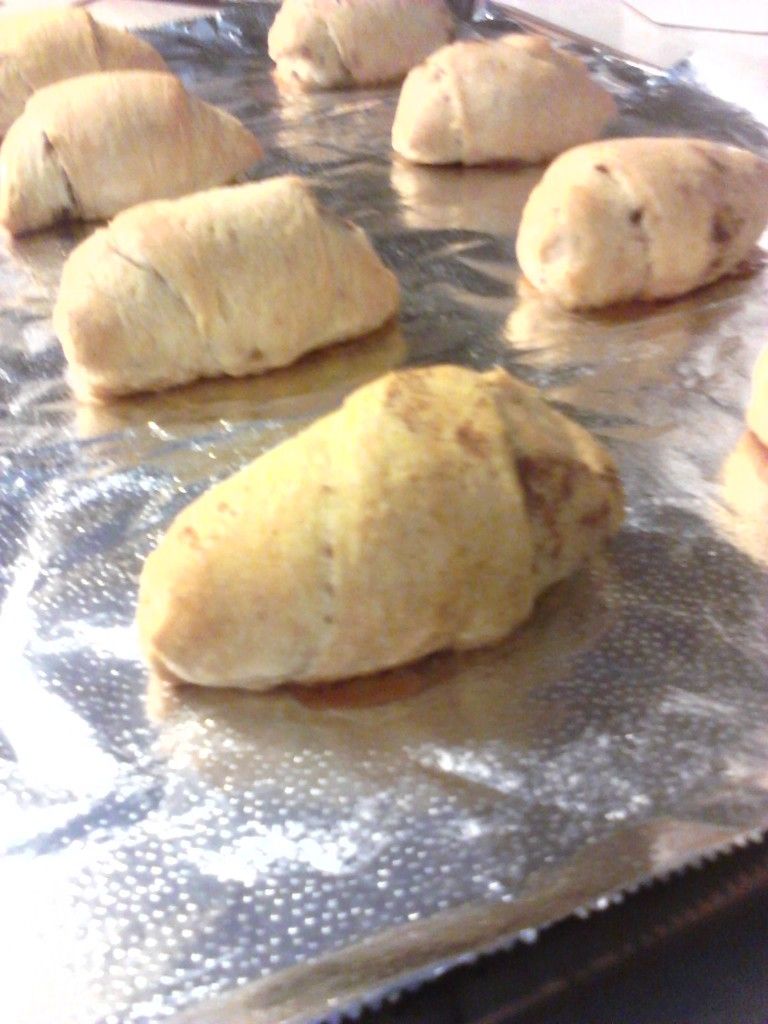 Let them cool for 10mins, apples inside will still be hot!
These would be amazing with vanilla ice cream!
YUM!