Did you win? Thank you all for entering and becoming our new friends :) We had a total of 40 entries! But only one can win :)
The winner is.....
Congrats! We will be contacting you shortly to get your info
Now for our weekly "Who in the World? Wednesday" Blog hop!
It's here again! The 4th week of "Who in the World?" Wednesday. We had 9 last week, lets see if we can break at least 20!
Please follow both of us (and leave a comment so we know who to follow back). Then follow as many of us as you want!
Grab our button so we can get more hoppers
We also have another Blog Hop that I am the Guest Host!
Welcome to the "Wonder Wednesday" Blog Hop!
Lori from A Day in Motherhood and Heather from Living on Love and Cents Welcome you!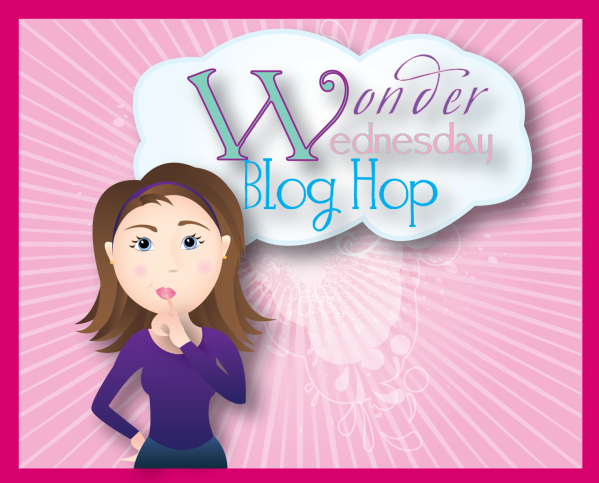 Our Very HONORABLE Guest host this week is:
Lori from Chronicle of a Crazy Mom!
If you would like to GUEST HOST - please email me at lomargieatgmaildotcom!
Do you ever Wonder who is out there is this vast blogosphere? Well, here is your chance to find out!
A place to come and link up your GFC, FB, Twitter, Email Subscriptions, RSS Subscriptions, Networked Blogs and anything else you need to get followers to your blog!
1) Please follow A Day in Motherhood , Living on Love and Cents and Chronicles of a Crazy Mom, and Chronicles of a Crazy Mom!
2) Leave a comment so we know to follow you back;
3) Grab our Button, include it in a blog post on your site (not req'd, but it'll get you more attn!)! Be sure to grab our linky code for even MORE followers;
4) and then use your social marketing savvy to spread this NEW hop throughout the blogosphere!
Please show appreciation to those hopping by making sure you take time to follow back!
Please, no giveaways, no sales links, no affiliate links, no spam, and no inappropriate links of any kind! This is a family friendly hop!